Wincanton Freemasons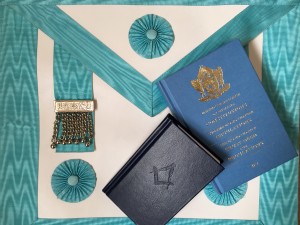 Welcome to the website of the Lodge of Science No. 437, located in Wincanton, Somerset. This Lodge has been associated with Wincanton since 1836 drawing members from the town and the surrounding district and we trust will continue to do so far into the future. Wincanton's Lodge of Science No. 437 meets at 'The Masonic Hall', Church Street, Wincanton BA9 9AA. We meet once a month between September and May and traditionally have a break between June and August. Please make use of the website to find out about us and what we do. Should you want to apply to become a Mason or apply as a local charity or not for profit organisation  please make use of the links provided.
Dates for your diary and useful link
Next Lodge Meeting: Thu, 14th Nov 19 at 6.30 pm. A Presentation of a Grand Lodge Certificate and a talk on Solomon, an on-line learning resource by the Lodge Communication Officer.
Next Lodge of Instruction (3rd Degree progressive offices): Mon, 18th Nov 19 at 7.00pm.
Ladies Guest Night: Sat 23rd Nov 19 at the The Grange Oborne, Sherborne, Dorset, DT9 4LA.  Dress: Black tie.  Timings are 7pm for 7:30pm.  Tickets cost £45 per person.  The Menu can be found here. Bookings and payment to aldred.k@

null

sky.com
Next Lodge of Rehearsal: Mon, 9th Dec 19 at 7.00pm.
Lodge Christmas Dinner and Carols.  Sat 13th Dec 19 at 6:30 pm.
For Provincial Lodge news and events please click here.
For Grand Lodge news and events please click here.

You can access the online digital resources utilising the QR Code with the camera on your mobile device or tablet.  Alternatively you can click on the image above or type the URL into your browser bar.