The values of Freemasonry are based on integrity, kindness, honesty and fairness. Freemasons are taught to practice charity and to care, not only for their own, but also for the community as a whole – both by charitable giving, and by voluntary efforts and works as individuals.
From its earliest days, Freemasonry has been concerned with the care of orphans, the sick and the aged. This work continues today. In addition, large sums are given to national and local charities.
Masonic charity is exercised at every level: individual Lodges make gifts and give aid to their own communities and every Province also gives large sums of money to regional causes.

Nationally we support The Freemasons' Grand Charity which is dedicated to helping people in need, and has donated over £120 million in grants to charitable causes since 1980 (£168,000 to Somerset causes in 2018).
To celebrate 300 years of Freemasonry, the Masonic Charitable Foundation held a public vote to decide how to spend £3 million of charity funding to over 300 charities and worthy causes.  We awarded close to £58,000 to worthy causes in Somerset including £15,000 to The Balsam Centre here in Wincanton.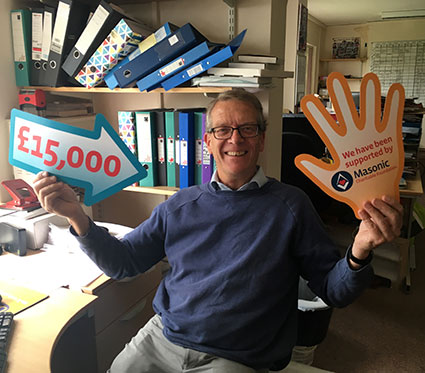 The Balsam Centre: "We are delighted to announce that the Masonic Charitable Foundation have given us £15,000  – "Funding from the Masonic Charitable Foundation has part-funded volunteering project for a year, allowing us to increase the number of volunteers we can take on and support. From this, we have been able to start a "Befrienders Project", training volunteers to go in to people's homes to support them when they have issues around anxiety or isolation".
Funding from the Masonic Charitable Foundation has also enabled The Balsam Centre to improve its wifi service across the building
Wincanton's Lodge of Science contributed to the 2020 Festival along with other 88 Provincial Lodges with an aim to raise £2.8 million for the Grand Charity by summer 2020.  The Provincial Festival final total was £2.72 Million (of which the Lodge of Science has donated £34,425 (approx £700 per member)) quite an achievement given the pandemic hugely affected fundraising in 2020.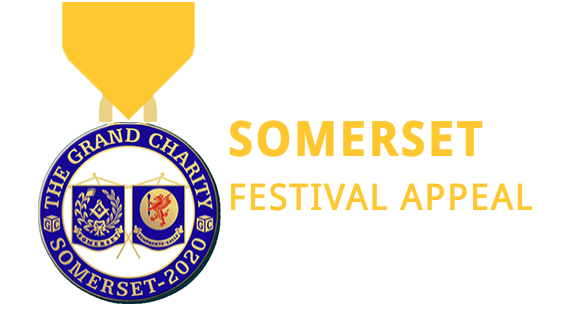 Grants For Charities. We are committed to providing funding for charities in the following categories: Medical Research, Vulnerable People, Youth Opportunities, Hospices, Air Ambulances, Disaster Relief and Masonic Charities.
Grants For Individuals. Each year thousands of people in need receive Masonic Relief Grants.
See more about about the charity by using the links provided or by viewing one of 'The Grand Charity' You Tube videos.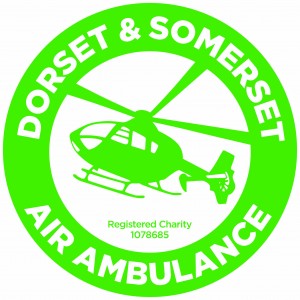 The Wincanton Masonic Lodge welcomes applications from local charities and not for profit organisations as part of our support to the local community. We regularly donate to good causes and local charities such as the Dorset and Somerset Air Ambulance.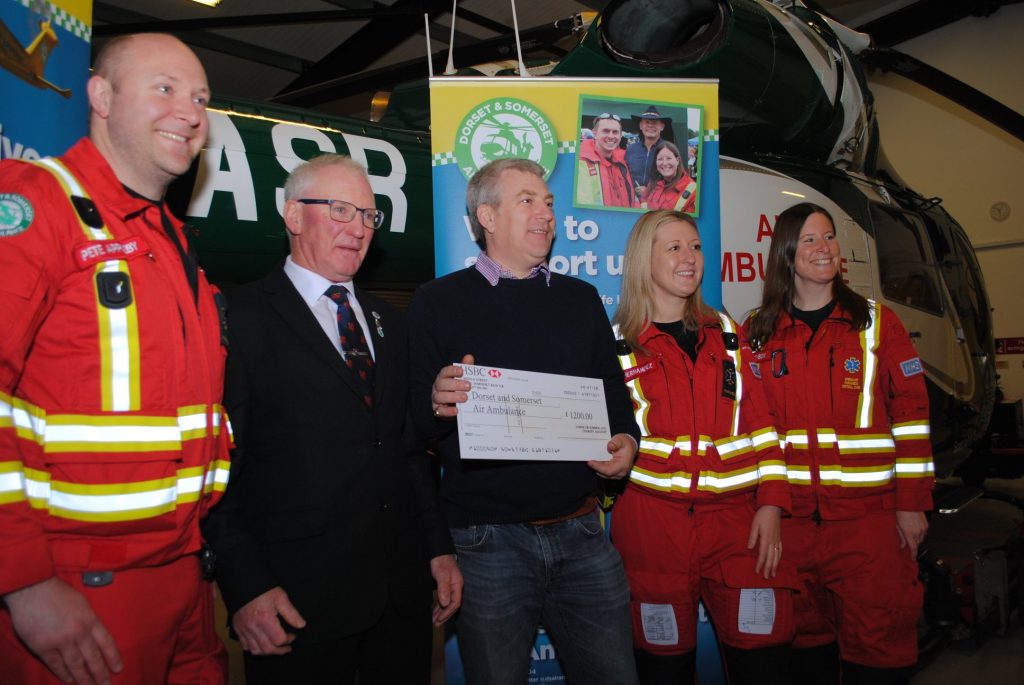 The IPM and Charity Member making a donation of £1200 to Dorset and Somerset Air Ambulance as part of the WM Charity for 2018.
Charity During the Pandemic
The Lodge of Science and Provincial Grand Lodge have provided numerous payments to local and regional charities during the Covid-19 Pandemic including Wincanton Food Bank and the Royal British Legion Poppy appeal.
APPLICATIONS
Applications should be sent to the Charity Steward by email, he may contact you to arrange a meeting to discuss your project. All applications will then be assessed and the successful projects will be notified in due course.  Initial applications should be submitted by email to the Charity Steward.