The Lodge of Science dates from 1836, having originally met at the Red Lion Inn at nearby Bourton, in Dorset. The majority of the founding members were Dorset men but, over time, more membership applications from Wincanton area residents were received whilst those from Dorset declined and the Lodge moved from the Province of Dorset and relocated in the Province of Somerset.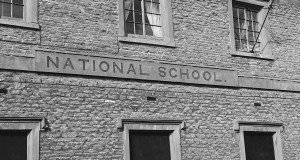 After much debate, the Lodge of Science (originally numbered 640 but renumbered 437 in 1863 following a re-numbering exercise carried out by Grand Lodge) held its last meeting in Dorset on 14th October 1869 and resumed in Wincanton at the National School Rooms on 17th December 1869.
In June 1872 the Lodge had the opportunity to move into its present premises, owned at that time by a Mr R. R. Hutchings who subsequently joined the Lodge in 1874 and later became its Worshipful Master. The premises were then known as the "Foresters' Hall"; the Foresters held their meetings on the ground floor whilst the Lodge met upstairs. In 1931 the Lodge was able to buy the whole property and the premises were renamed "The Masonic Hall".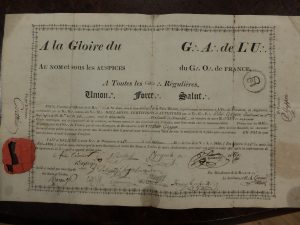 The property dates from the late 18th Century and little is known of its original use but, during the Napoleonic Wars, the building was used as a silk factory. Many Napoleonic Officer Prisoners of War were held in Wincanton and billeted locally, some of whom were granted permission to form themselves into a Lodge under the name "La Paix Desiree", and, although it is unlikely their meetings were held in 437 Lodge premises, some of the artefacts left by them are on display in the Lodge.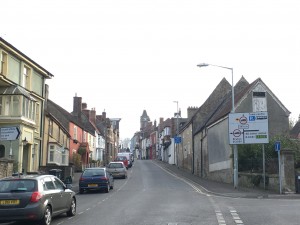 We have regularly met every month since 1836 (even during both World Wars) and continue to do so, however much has changed in that period. Not least there have been 170 Worshipful Masters, many of them well known Wincanton residents. The Lodge is proud of its historical connections with Wincanton and continues to support the local community in whatever way it can.
If you are interested in becoming a Freemason in Wincanton either Click Here or take a look at the rest of the site and make use of the links to find out more about Freemasonry.