A summary of Lodge news and events throughout 2017.
January 2017
January 2017 saw the Worshipful Master Rod Allen installed into the Master's Chair (unbelievably in his 40th year as a Mason) and for the second time, 31 years after he originally became WM at Wincanton in 1986!
His comments on how the year has gone for him were:
"I have had a wonderful fulfilling year as Master, working with a great team who have worked extremely hard to support me; I cannot thank them enough. For me it was just as demanding as before the only difference being that I think I knew what I was doing this time!"
During the year we have had one Initiation, two 2nd degree ceremonies, three 3rd degrees and one talk on The French Masonic Lodge held in Wincanton during the early 1800's called 'la Paix Desiree', given by the W.M. Rod Allen.
November Ceremony
The Initiation was held in November, when the Lodge welcomed as a new member Brother John Langley of Wincanton.
On the same evening the Lodge was honoured with a Fraternal visit from the Assistant Provincial Grand Master, W. Bro. Ben Batley, PSGD, who has been given special responsibility for the South of the Province. He was accompanied by many other members of the Provincial Team, both Grand Officers and Provincial Grand Officers.
During the evening W. Bro. David Maddern, PGCS, presented to the Lodge two additional Ashlars in recognition of further contributions to the 2020 Festival. W.Bro. Madden paid tribute to the efforts of the Lodge members in raising the money and in particular to W.Bro. Kevin Aldred for his past and future efforts in his role as Charity Steward.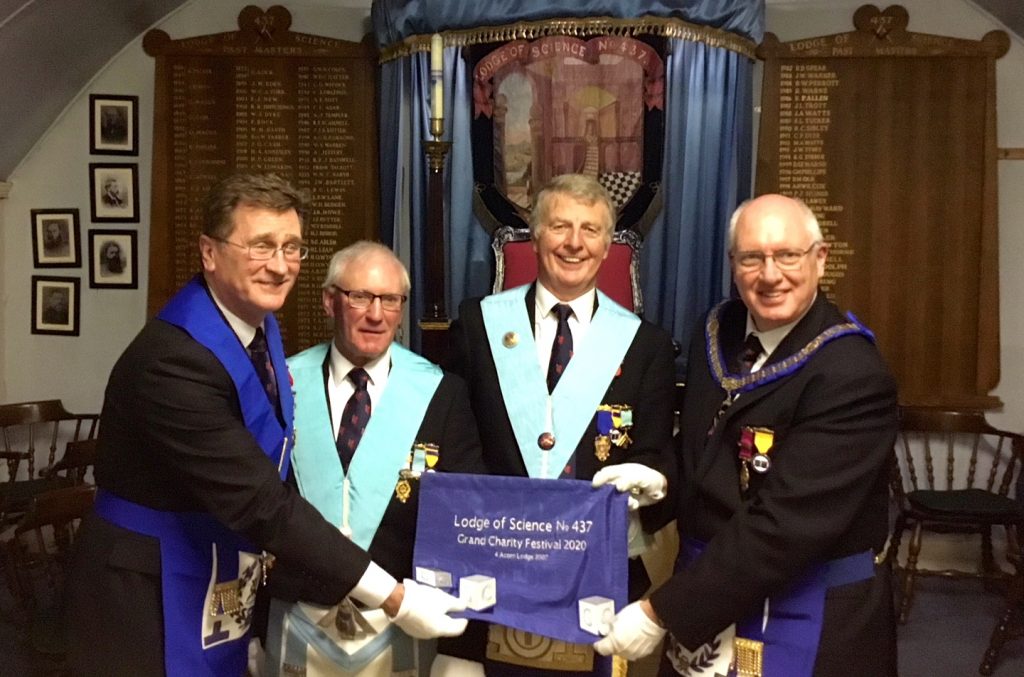 Photo 1 (Ashlar Presentation) W.Bro. David Maddern PGCS, W.Bro. Kevin Aldred, Asst Prov Grand Master and W. Bro Ben Batley PSGD.
It is well known that 2017 is the Tercentenary Anniversary year of Grand Lodge. They have had struck a silver gilt Masters Jewel to be worn on the Masters collar. The W.M., Senior and Junior Warden purchased the jewel between them and presented it to the Lodge. Their generosity was appreciated by the Lodge members.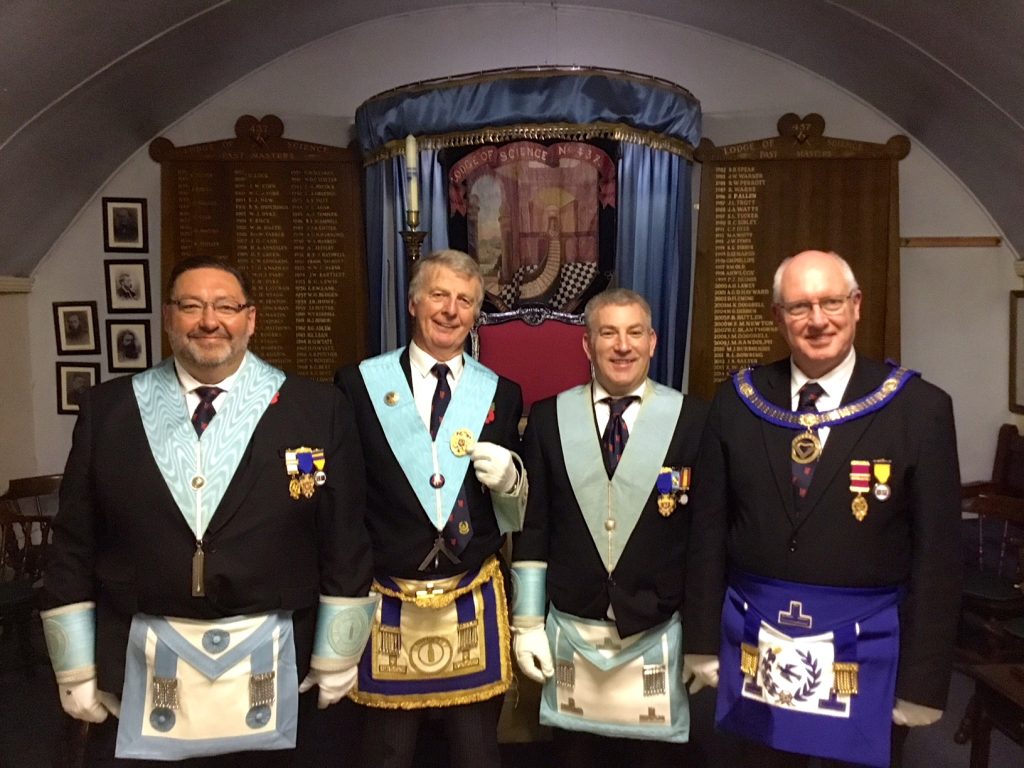 Photo 2 (Tercentenary Jewel Presentation) Brother Garry Hall JW, W.M Rod Allen PPJGW, W.Bro. Lee Osborne SW ans Asst. Prov Grand Master W.Bro Ben Batley PSGD.
The evening was rounded off by a splendid Festive Board where the members entertained the many guests present. The evening was summed up by the Assistant Provincial Grand Master:
"This has been a splendid evening for everyone present with a wonderful buzz at the Festive Board, it is heartening to see young brethren being involved."
December Lodge of Science 437 Christmas Social and Carol Singing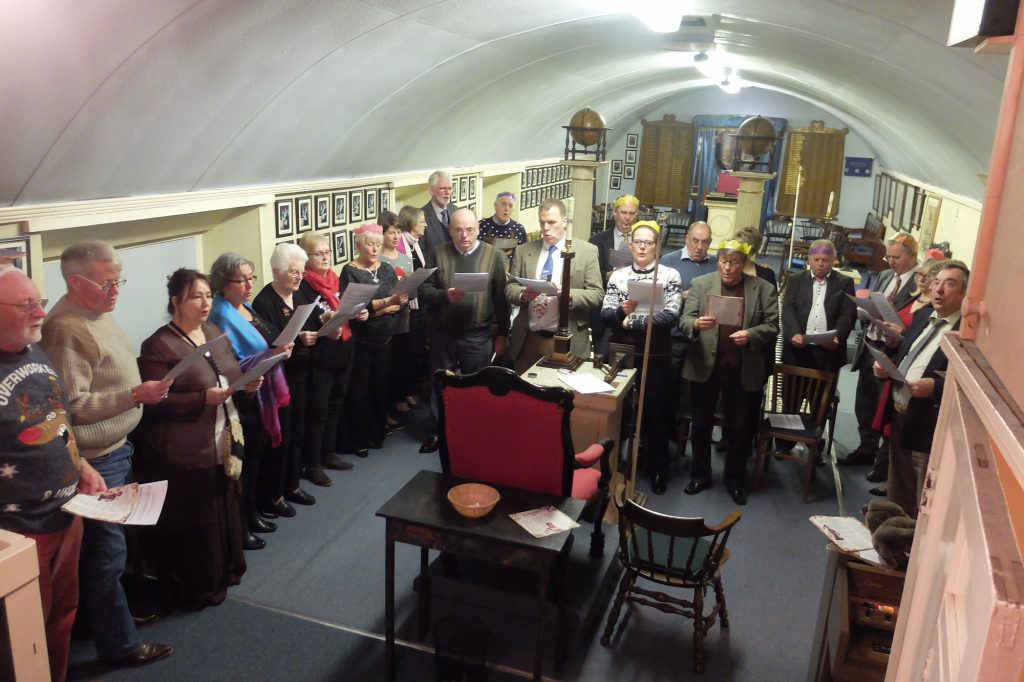 Members and guests at the annual Lodge of Science 437 Christmas Social and Carol Singing. "A very Happy Christmas and Prosperous New Year to all"
W.Bro Rod Allen (IPM)