The Lodge held its annual Christmas social evening on Sat 14th Dec 19 at the Masonic Hall, Wincanton. The event was organised by our Charity Steward, W Bro Kevin Aldred and his wife Tina. It was wonderful evening seeing over 50 friends, family and partners dining and we were treated to a delicious traditional Christmas fare by our caterers.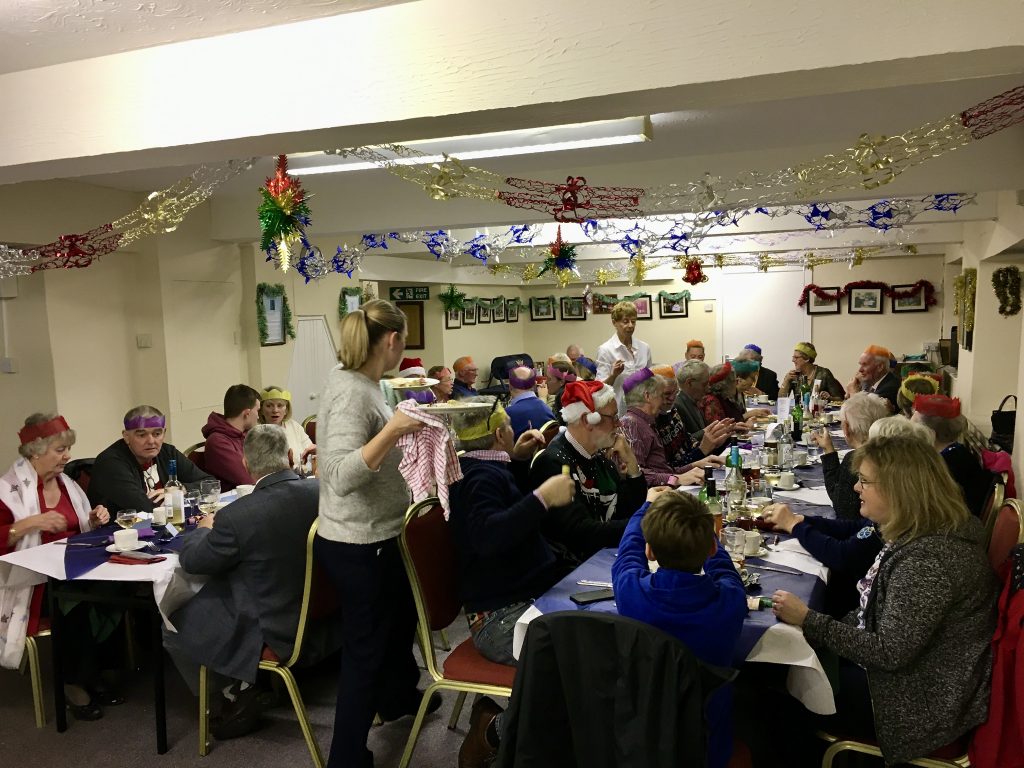 W Bro Kevin also conducted a raffle which raised over £340 towards the WM Charities.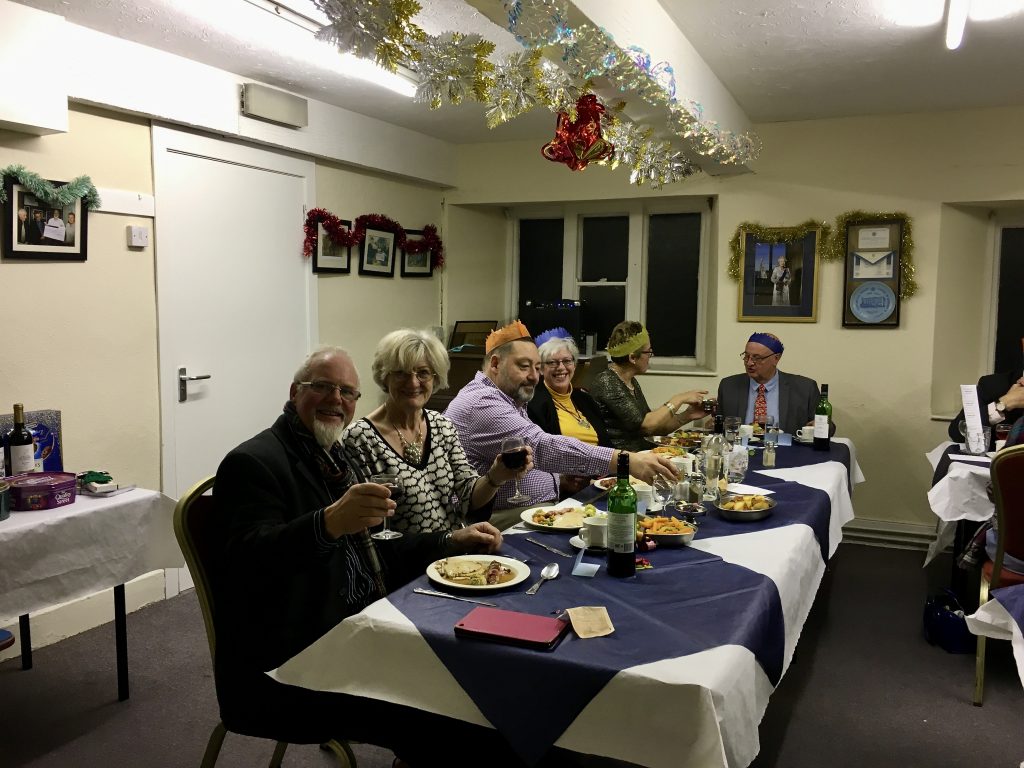 Afterwards many of the brethren and guests retired into the Temple to sing Christmas Charols and enjoyed in the festive cheer led enthusiastically by our guest organist Mr Ralf Kerr.