Join us from 10.00am until 3.00pm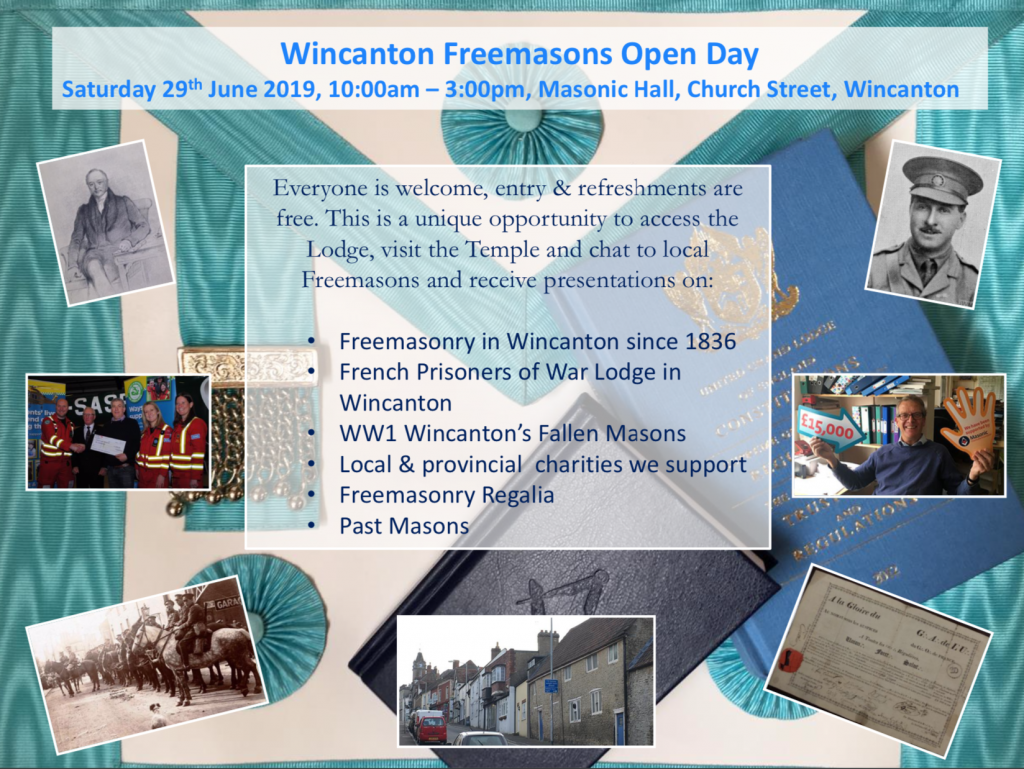 Are you are interested in Social History, your own heritage, the charities we support or learning more about Freemasonry? Then the Lodge of Science No 437 looks forward to welcoming you into their Lodge. Everyone is welcome, entry is free and there will be tea, coffee and biscuits provided. You will be able to talk to members of the Lodge in an informal atmosphere and take a tour of the Temple.
Our association with Wincanton stretches back over 150 years and we hold a lot of information. Come and talk to us and perhaps tell us about your ancestor who was a Freemason.
There will also be a display about the French Prisoners of War who were held in Wincanton and their connection with Freemasonry.
You can also see more on Wincanton Window.